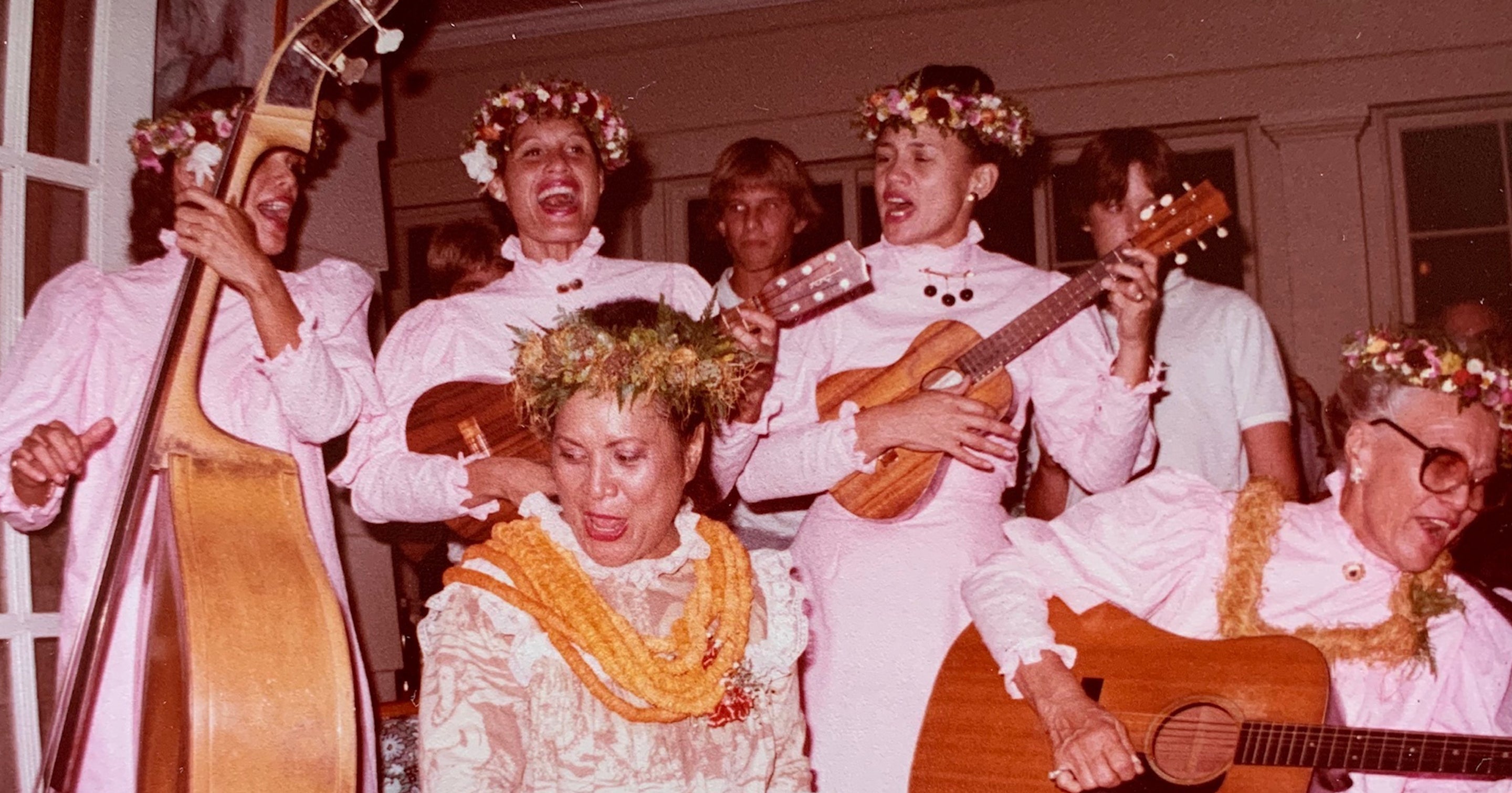 History of Hawaiian Jewelry
Heirlooms to last for generations
In 1862, the young future Queen of Hawaiʻi Lydia Lilʻu Loloku Walania Kamakaʻeha sat for an engagement portrait. Look closely at it, and you'll spot the solid gold bracelet encircling her wrist: Liliʻuokalani, as she became known, had designed this bracelet herself, inscribing it with the Hawaiian phrase "Hoʻomanaʻo Mau," meaning, to remember always. This is the first official appearance of what would become a fixture of style and culture in Hawaiʻi: The Hawaiian bracelet.
For the rest of her life, 55-years, Liliʻuokalani was never photographed without her beloved bracelet. Among other meanings, it was an emblem of her royal status, with monarchical fleur-de-lis, chevrons, and feather capes flanking an engraved message of solidarity with Queen Victoria, whose dear husband Prince Albert had just passed away when the bracelet was created.
"I'm inspired to wear a piece of my history, the storied lives of the matriarchs of my family. Pieces of the spectacular women who came before me."
Years later, Liliʻuokalani would travel to the United Kingdom for Victoria's Golden Jubilee. On her return to Hawaiʻi, she commissioned several new gold bracelets, with new designs, and gave them to a select group of loved ones. Most were inscribed with the recipient's name, or a unique and meaningful Hawaiian phrase. These gifts were symbols of family, respect, friendship, loyalty, and love. Thus began the tradition of Hawaiian heirloom jewelry, a tradition that continues to this day.
HIE, Heirlooms of Hawaiʻi, breathes new life into this tradition. These fine jewelry pieces resurrect the care, quality, and style of Liliʻuokalani's originals while gently updating the bracelets' look. Founded in 2023 by Hawaiʻi natives Meleana Estes and Noël Shaw, the company's aim is both to honor the past and carry the Hawaiian bracelet tradition into the future—to create heirlooms, in other words.